"Fountain Hills Best of Award for 5 Consecutive Years"
Travertine pool decks have become the most popular choice these days. Travertine is low maintenance and very easy to repair if any issues were to arise. In most cases we will start by installing the soldier coarse (Perimeter Pavers) with mortar. We then install a layer of sand right over the existing deck surface, compact the sand bed, install your paver design, install polymeric sand (Paver Locking Sand), and your deck is complete. Please come visit our showroom to see the many colors and sizes of travertine pavers.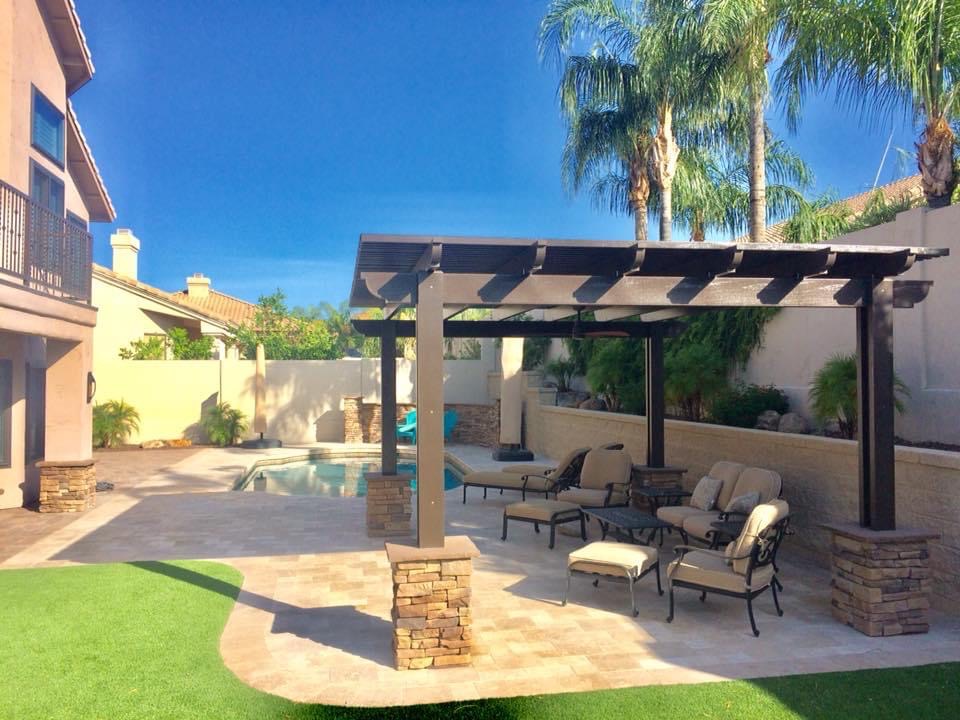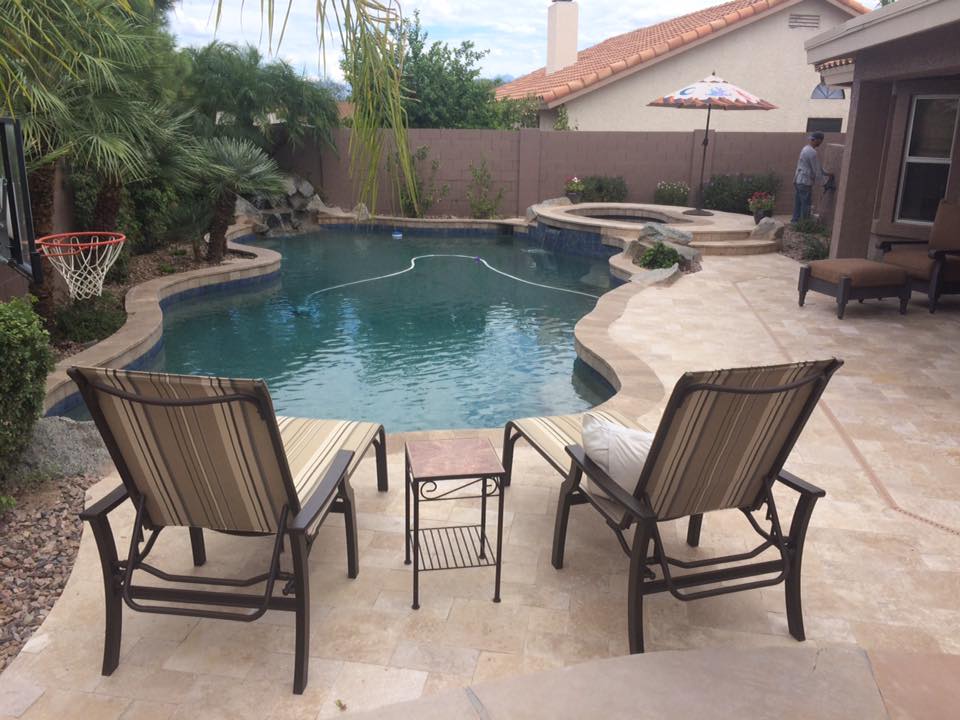 With the option of sealing your deck, it could last a lifetime. There are a few design and color options when it comes to travertine so you can customize your pool deck to your style. If travertine pavers are an option for you give us a call. When installing travertine pavers over existing concrete it will raise the deck 11/2 inches (Thickness of Travertine Paver). We will need to measure and make sure this could work with your pool deck.
In most cases, this is not a problem at all but something to keep in mind. We can also install any other paver you have in mind. Below is a link to the travertine design and color chart that we offer or come check out our showroom.
Kool Deck is a builders grade surface that was designed to keep your feet cool in the hotter parts of the year. This knockdown process is by far one of the cheapest ways of finishing off your pool deck. There are many color options to choose from. We can even make borders with different designs and contrasts if you don't like the plain look of the kool deck surface. This texture can be installed on all concrete surfaces.
If you do not find a color that interests you, please contact us. We can show you samples in person or come see our showroom.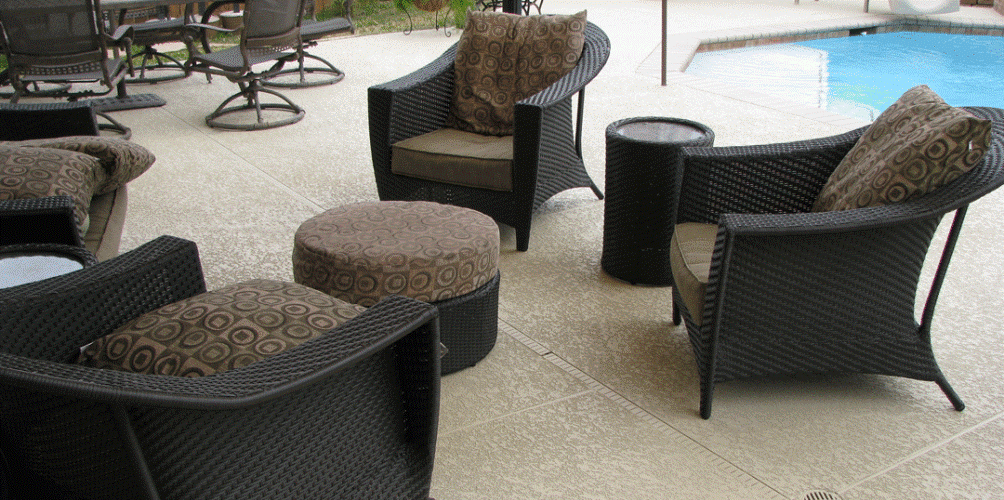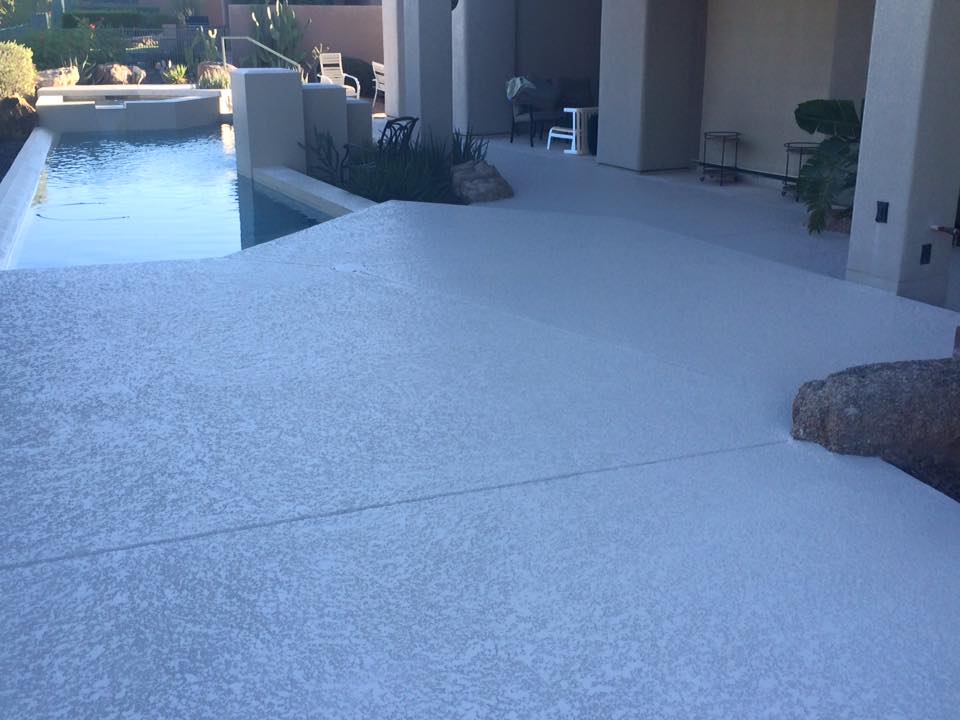 Kool deck should be sealed once every 2 – 4 years. This really depends on how much use the pool deck gets. If there are repairs done, then the whole deck should be sealed so it matches perfect. After the sealer has faded in the sun for a few years, it is hard to match the color. If you maintain your deck right, it has the potential to last you a lifetime. Below is a color chart of what we offer. Call us for a free annual inspection.